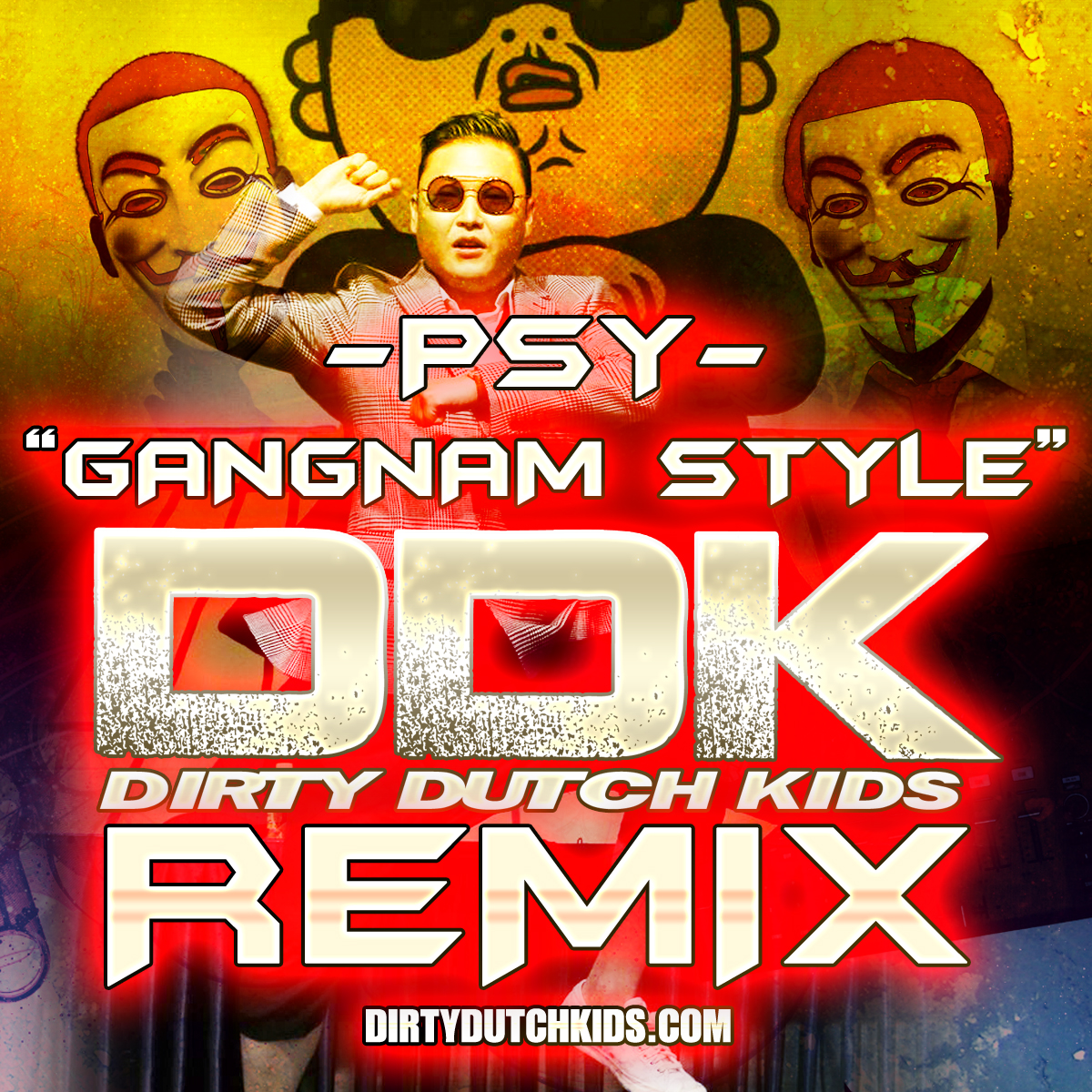 Dirty Dutch Kids Remix of "GANGNAM STYLE"
"Gangnam Style" (Korean: 강남스타일, IPA: [kaŋnam sɯtʰail]) is a 2012 K-pop single by Korean musician PSY. The song was released on July 15, 2012 and debuted at number one on the Gaon Chart, the national record chart of South Korea.[1] The music video has been viewed over 306.8 million times on YouTube as of September 28, 2012,[2] making it the site's most watched K-pop video.
By early September, "Gangnam Style" flash mobs started to appear in various cities of the world and "Gangnam Style" had become the source of parodies and reaction videos by The Oregon Duck, midshipmen from the United States Naval Academy, staff of the Houston Independent School District,[3] and the North Korean government.[4][5] Psy has brought the "Gangnam Style" dance to various locations including The Today Show, Saturday Night Live, Dodger Stadium, The Ellen DeGeneres Show, and Samsung commercials.[6] It has been shared on the Internet by numerous celebrities including T-Pain, Katy Perry, Britney Spears, and Tom Cruise, covered by others such as Nelly Furtado[7] and Maroon 5,[8] and has also been featured in international media outlets such as The Wall Street Journal, the Financial Times, CNN International and the Harvard Business Review[9].
"Gangnam Style" has been highly praised for its humorous, catchy rhythm, and Psy's unusual dance moves in the music video and live performances. On September 17, the song was nominated for Best Video at the upcoming 2012 MTV Europe Music Awards to be held in Frankfurt, Germany.[10] On September 20, 2012, "Gangnam Style" was recognized by Guinness World Records as the "Most 'Liked' Video in YouTube History".[11] -from
Wikipedia.org